Gender Neutral Be True Be You Super Soft Extra Long Tee
This gender neutral tee is simple and straight forward. Be True Be You. Others will try to tell you how to look, feel, be. But those are their ideas, not yours. So for those who are tired of not fitting into the stereotype - this is for you. Because we believe no one should have to fit into a certain type. Be You. Be True.
Made using a 50% polyester, 25% combed and ring spun cotton, 25% rayon blend that ensures washability and soft-ability. It also has an open raw neckline.

Like everything we offer, we work hard to ensure that from thread (and paper and wax) to message, our products are true to our mission of empowerment. We only work with manufacturers that ensure and uphold responsible workplace and environmental standards. People matter. The earth matters. You matter. Designed and created in the mitten, by us.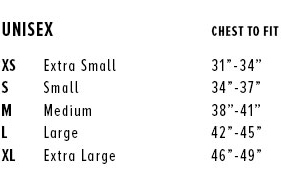 Reviews